EXPERIENCE
DIGITAL WALL.
PHYSICAL WALL.
2D & 3D MOSAICS.
PARTY ROAMER.
PHOTOGRAPHER.
PHOTO BOOTH.
SELFIE BOOTH.
TEXT MESSAGING.
INSTAGRAM.
TWITTER.
CLOUD STORAGE.
Create

Digital & Physical Mosaics

from live event photos.
The Photo Mosaic Wall creates digital & physical mosaics from live event photos in real-time. The photos are automatically fetched from Instagram, Twitter, on-site photo booths, an on-site photographer's camera, and more. The photo mosaic wall makes everyone at the event feel like once you look at the big picture, we're all in it together. From up-close, you see individual photos – further back, the mosaic is revealed.
In a 'physical setup': The Photo Mosaic Wall automatically prints photos as stickers. Guests can engage in the interactive experience by placing their photo stickers on the mosaic board.
In a 'digital setup': The mosaic generation process is either projected (using a projector), displayed on a large-screen TV, or presented globally through a web link. The photos transition into their place on the mosaic in real-time with stunning 3D effects.
Digital Photo Mosaic featuring a

Party Roamer

service.
Sources for Live Event Photos
The photo mosaic wall is capable of fetching live event photos from at least five St. Louis Photo Party services that can all be used simultaneously.
Our most popular

Live Event

photo sources. Add one or more to our event.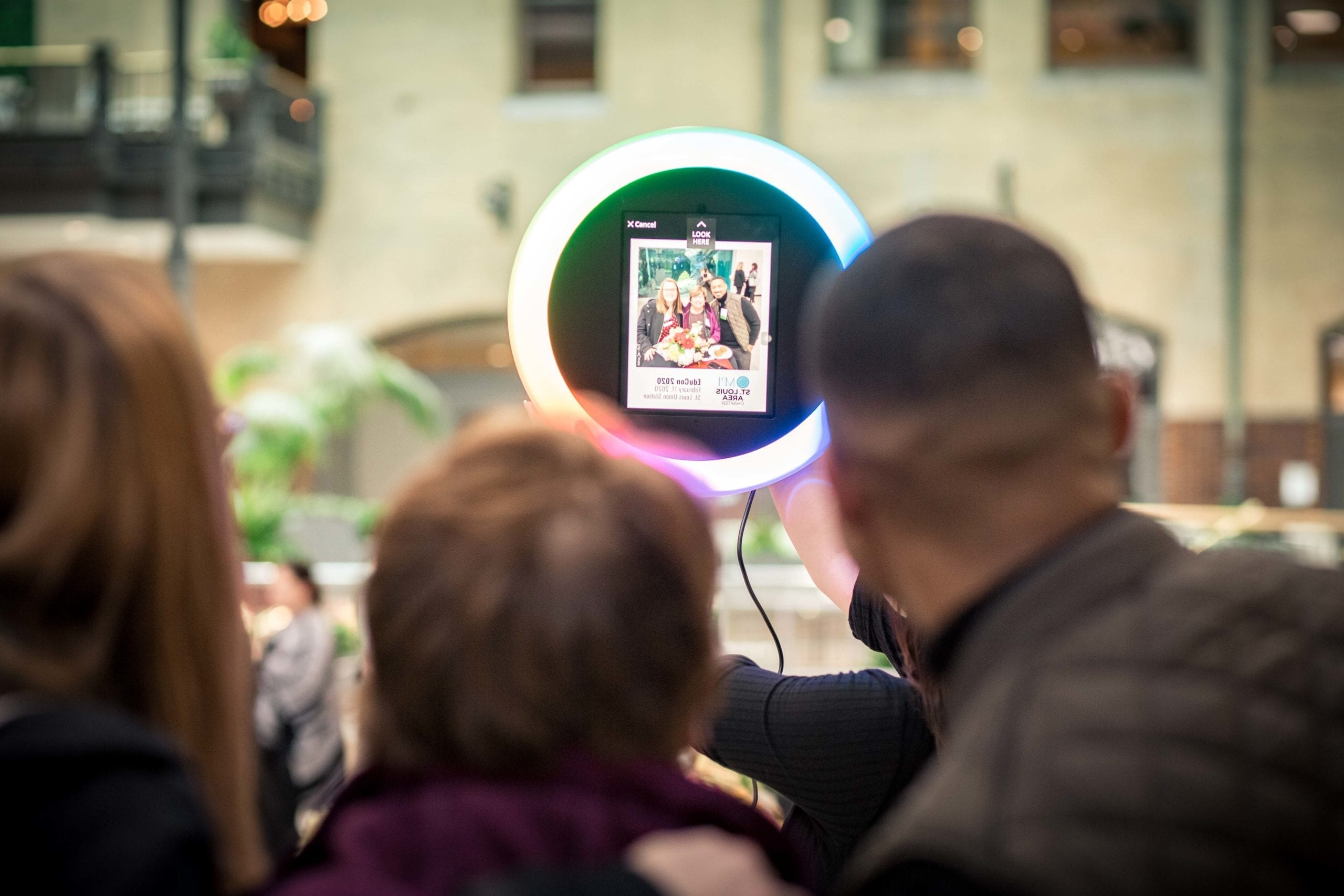 PARTY ROAMER
Add one or more Party Roamer's to your mosaic event to capture guest photos while roaming the party. The roamer is an excellent addition to the activation.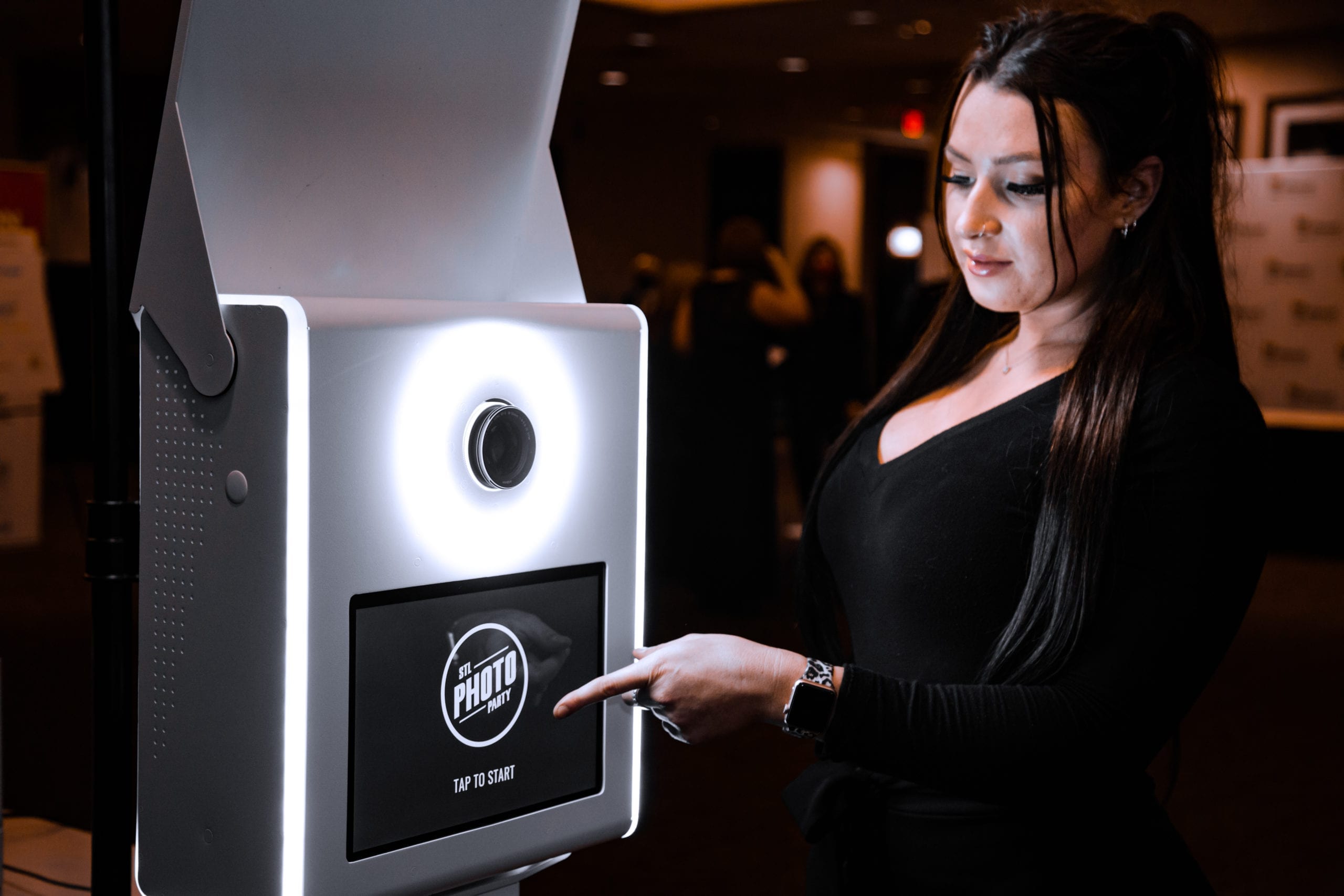 PHOTO BOOTH
Add a photo booth to your mosaic event. The photos can be a wonderful addition to the activation. In addition to the mosaic guest can have printed keepsake.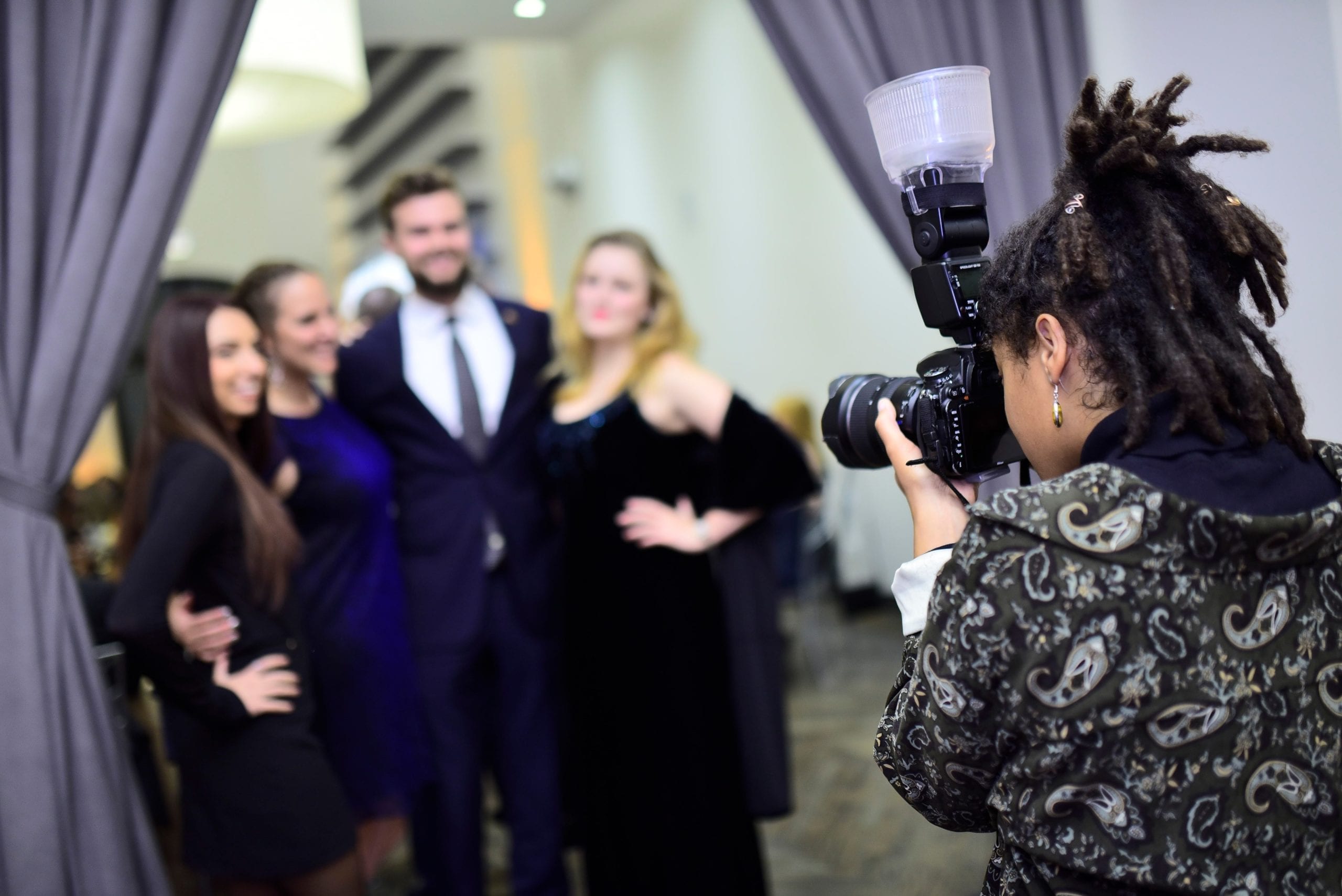 EVENT PHOTOGRAPHER
Get those professionally taken photos automatically sent from the photographer's camera directly to the photo mosaic wall using our SpotMyPhotos service.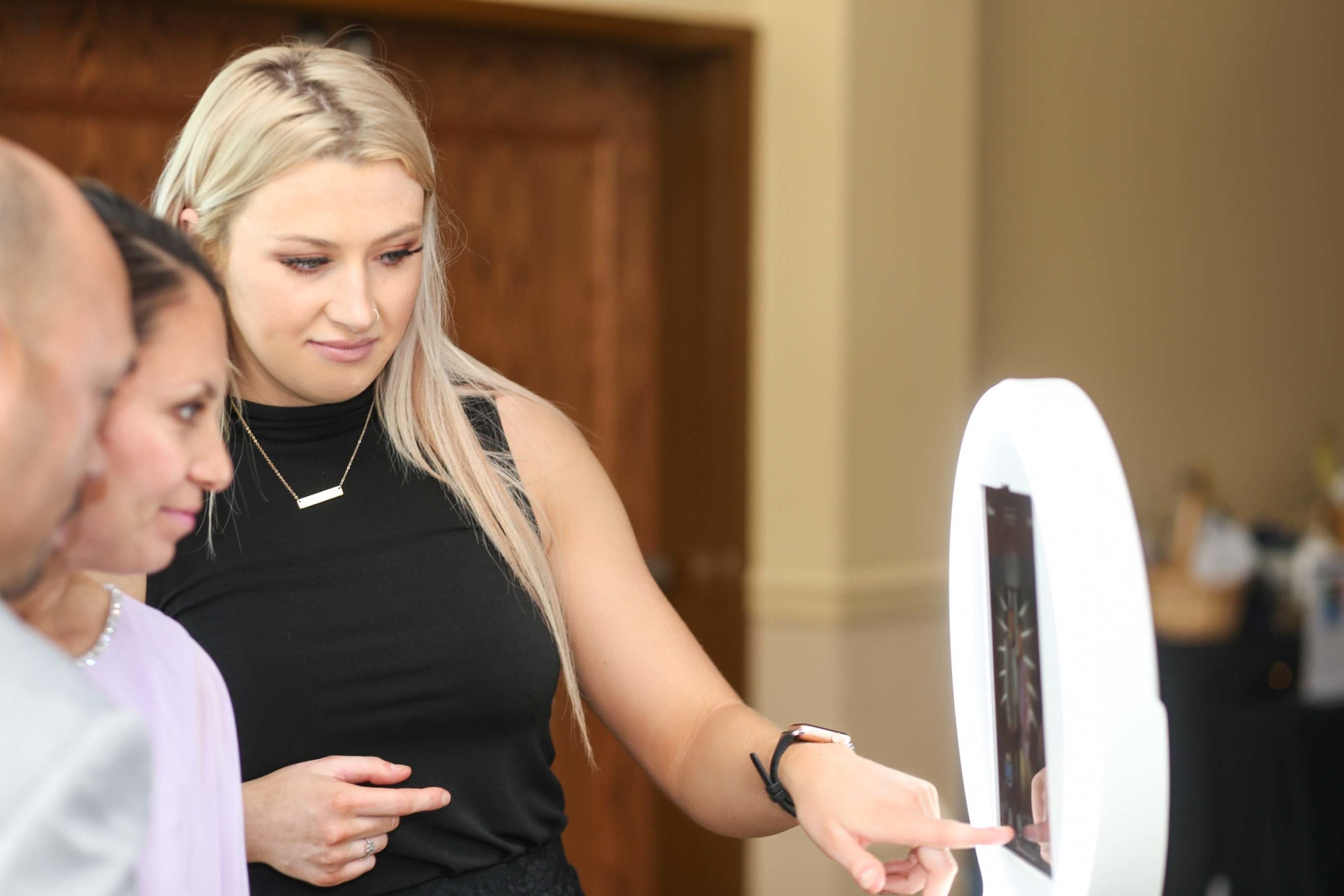 SELFIE BOOTH
Add a selfie booth to your event for a complete digital experience. In addition to providing photos for the mosaic guest can have fun with digital props.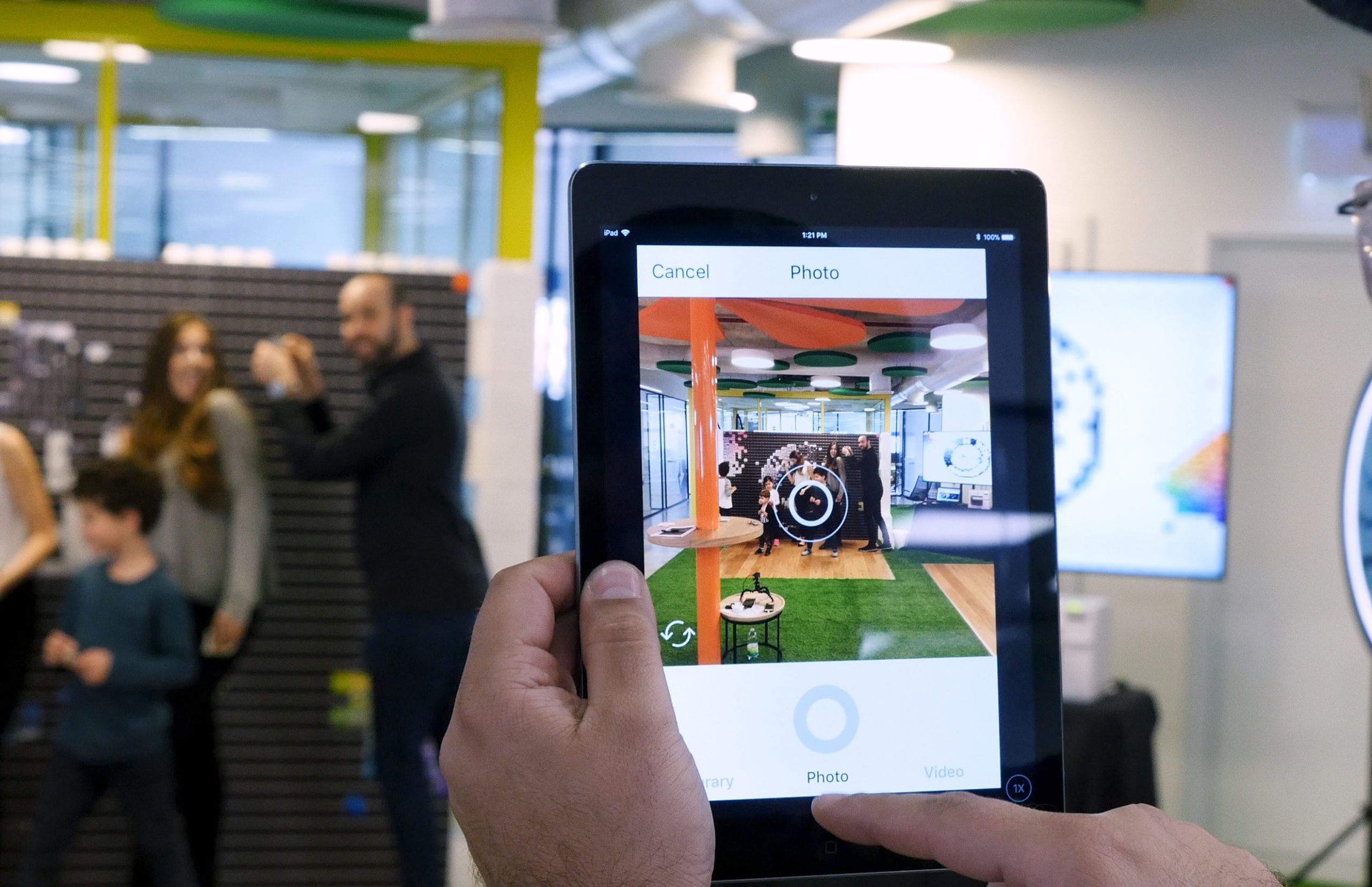 HASHTAG
Pick a fun hashtag for the event and advertise it around the venue. Guests can then take a selfie, tag it, 'tweet' it or post on Instagram, and it will be fetched by the mosaic wall.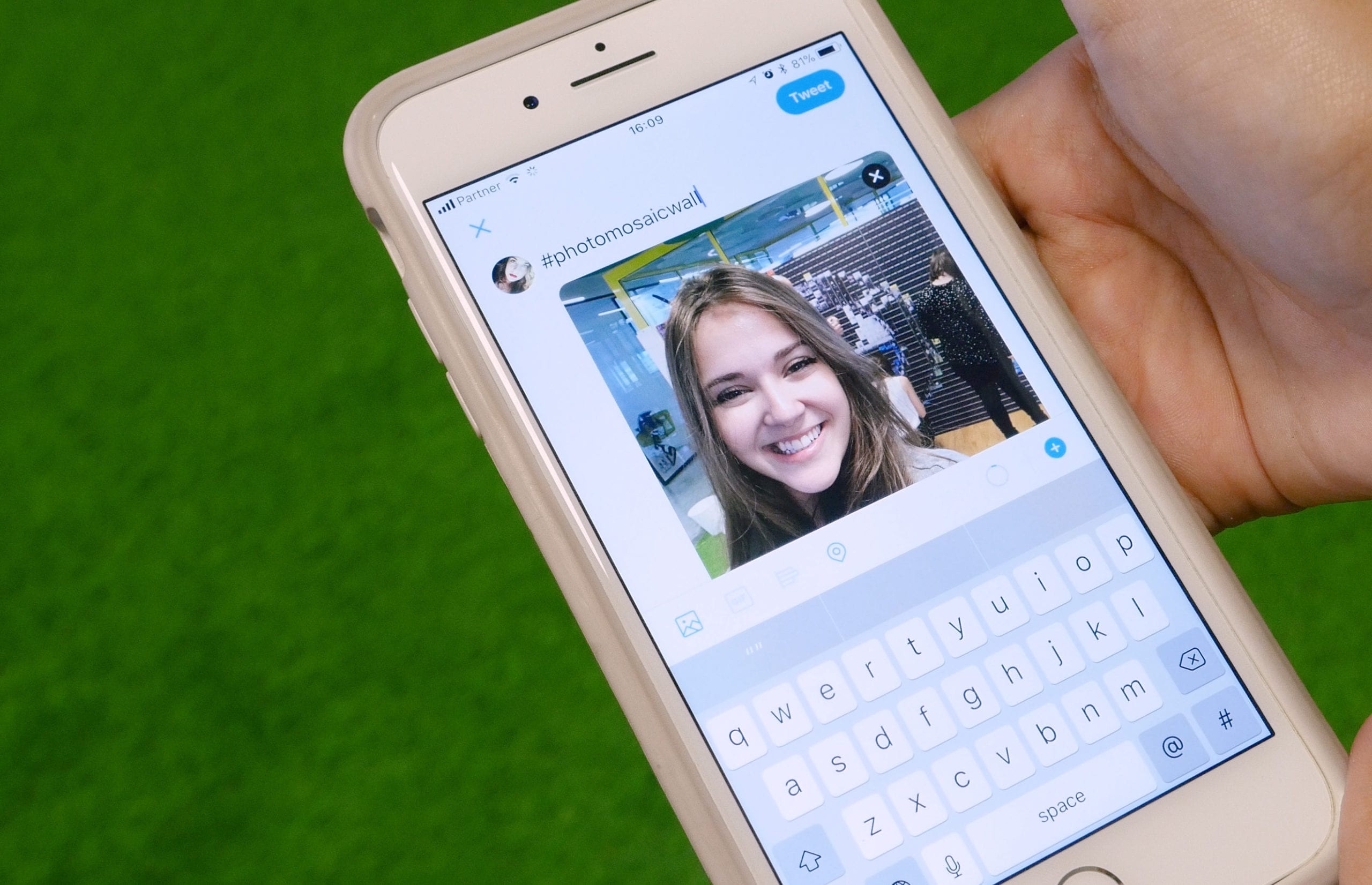 MMS TEXTING
With automatic fetching of photos via MMS messages, guest at the event can easily text their selfies to a dedicated virtual number included in the mosaic service.
Every package

includes

the following standard features. Be sure to ask about

upgrade options.
Standard Event Photo Sources
Premium Event Photo Sources
External Display or Projector
Frequently asked

Questions.
Contact our team if you have a

question

not covered in the FAQ section.
We are fully operational and servicing events. Our service allows us to maintain a safe social distance while taking photos, and we only offer no-contact sharing while observing current restrictions.  Please see our Covid-19 Plan by clicking this link.
Yes.  Depending on your package you will receive all photos from the source that help build the mosaic wall. If you purchase the online mosaic you will also get a live link to your mosaic for up to 1 year.
Setup depends on your activation.  It can take anywhere from one hour to three hours.
Yes, our team of professionals can service your event anywhere in the US.  Our local service area includes the St. Louis Metro.  Any travel outside the metro area will incur a travel charge that we can discuss during our initial consultation.
Pricing suited for

Everyone.
We have the right package for every budget
Don't see what you like, let's chat to build the perfect package. See some of our upgrade options below.
Contact our team for additional

package

options.
Live Digital Mosaics
$1695
/ 3 hours
Service includes up to 10 live event photo sources.
Party Roamer or Selfie Booth
Live Print Mosaics
$
1995
/ 3 hours
Includes digital package plus a mosaic wall, and printing from the photo booth.
Party Roamer or Selfie Stand
Premium Input Sources
Photographer, Party Roamer, Photo Booth, Selfie Booth, or Hashtag Printer.
External Display or Projector
Add an external playback monitor or projector to your pacakge.
Green Screen or Backdrop
Choose from a list of stock backdrops or add a green screen.
Different Wall Sizes
Upgrade the standard photo mosaic wall up to 9 x 6 feet tall.
Additional Hours
Reduce the overall cost of your event by adding downtime.
Printed Final Mosaic
We can print and frame a high-definition version of your final mosaic.